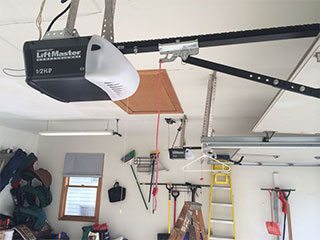 Electricity can be very dangerous, but most homeowners don't realize the importance of having the wiring of their garage door opener checked on a regular basis. When you call our company and schedule a professional garage door maintenance visit, we'll not only ensure that your unit is wired correctly but also check for alignment, rust and other issues.
Health-Check your System
The surest way to keep your system in good order is to schedule regular check-ups with our technicians - they'll lubricate and adjust any parts as necessary. Without this maintenance, things like minor rust and alignment issues have the potential to snowball into larger, more costly problems in the future.
Prevent Fire Hazard
Over time electrical connections can become loose and begin to spark. Homeowners have no way of knowing that this is going on unless they open up their garage door and look for problems or damage, but you need to know what to look for and where. When you hire us for garage door maintenance, our technicians will confirm that your wiring is fine and we'll do everything possible to reduce the risk of a fire in your home.
Keep the Opener Working Properly
If there is a loose connection in the opener, it will work sometimes, lag other times, or not work at all when you try to open or close the door. With our maintenance services, you can prevent this annoying behavior from ever occurring by keeping your opener in good working condition from the start. Chain drive openers in particular need to be lubricated on a regular basis so that they continue to work as expected – that's why we recommend yearly visits from an expert.
Regular maintenance is essential when it comes to maximizing the life of your garage door system. Our local team knows how to ensure that you are safe, that your unit is not at risk of an electrical fire, and how to check your system is functioning well. Call us today at Garage Door Repair Boca Raton to set an appointment for the preventative maintenance your system requires!
When it comes to your door, we don't settle! We also offer:
Garage Door Tune Up Services
Belt Drive Garage Door Openers
Garage Door Extension Spring Replacement