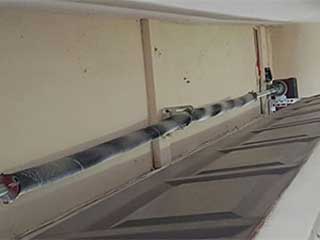 No homeowner wants to deal with unexpected garage door problems, least of all when they're caused by a broken spring. The good news is that you don't have to. That's what our company is here for.
Professional Replacement Service
You should always call one of our expert technicians when facing garage door spring related problems. It's exactly like calling a mechanic when your car fails to start. Springs are incredibly dangerous to handle without the proper tools and training, and trying to do so can result in a serious injury and possibly some property damage.
Routine Maintenance
Sure, our specialist can easily and safely replace your springs when they break, but we can do more than that. We can prevent them from throwing a wrench into your busy schedule by making sure they are regularly lubricated, which will ensure their operating efficiency. While we'll lubricate your springs, we'll also examine every inch of them, and if one or more of your springs will show signs of "fatigue", we'll replace it on the spot. This will prevent unexpected breakdowns from occurring.
Upgrading Your Old Components
Some garage door systems, especially the older ones, may still be using extension type springs, which are considered to be far more dangerous than the modern variety. Torsion springs, which twist and unwind as opposed to stretch and contract the way the extension type do, are much more durable and are considered far safer. They also come with corrosion-resistant coating, which means they'll be able to last much longer too.
Never Risk It
If your springs are showing signs of damage, never try to replace them by yourself. It's far too dangerous to be worth the risk. Besides, all you have to do is call our experts at Garage Door Repair Boca Raton. We'll take care of it for you.
You can also count on us for:
Garage Door Safety Inspections
Genie & Liftmaster Opener Repairs
Emergency Broken Spring Replacement
Broken Garage Door Track Repair